[sws_divider_line]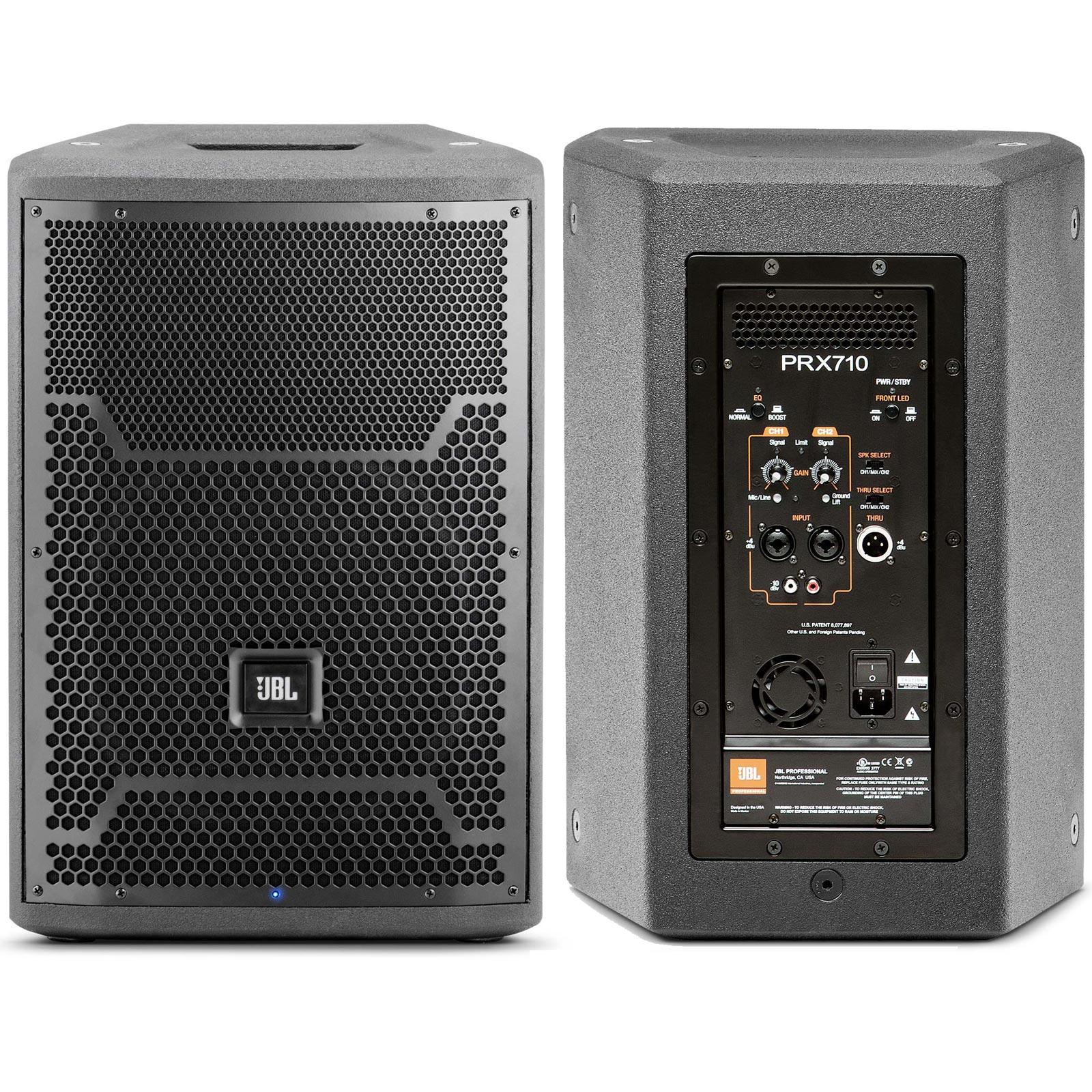 PRX710
(10″  2-way loudspeaker)

bi-amped 1500 watt
PRX710 is a compact and ultra-lightweight speaker in the PRX700 Series. It has been designed to deliver maximum performance, delivering high acoustic output for its weight and size.
he PRX710 is the most compact and versatile speaker in the PRX700 Series. Designed to deliver maximum performance for its weight and size as a front of house main PA. Two user selectable EQ settings are provided to optimize the system for either application. With a dual socket pole mount the PRX712 is a perfect match with a PRX700 Series subwoofer, offering a high performance self-powered sub/sat system.
The PRX710 is comprised of a 10″ woofer, a 2408H-2, 37.5 mm (1.5 in) annular polymer diaphragm, neodymium compression driver mounted to a 100° by 60° horn, all driven by 1500 watt Class-D digital power amplifier. Sophisticated DSP is at the core of a fully featured input section, providing user selectable system EQ, protection, input sensitivity selection, cross-over functionality, dynamic limiting and discrete component optimization.
PRX618S-XLF
(18″ self powered 1000 watt subwoofer)

great for small spaces and portable systems
The PRX618S-XLF, extended low frequency subwoofer was designed and engineered to provide sub bass frequencies with accuracy and power. Used as a single sub in a sub/sat system or in multiples as part of a scalable, large format sound reinforcement system, the PRX618S-XLF performs with extreme efficiency
and control.